Webinar: Is Value Chain Disruption an Answer to the Bankability Challenges of Hydrogen Projects in the Steel and Freight Sector?
Women in Green Hydrogen has partnered up with EIT InnoEnergy's European Green Hydrogen Acceleration Center (EGHAC) to host a webinar on how a value chain approach can enable the implementation of large-scale green hydrogen projects to decarbonise hard to abate sectors such as steel, fertilisers and mobility (heavy goods, martime and aviation transport).
A value chain approach ensures the integration of all relevant actors, including end-off takers in the creation of the business case. This helps to distribute risk, align strategic goals, and overcome hurdles such as accumulated margins, bankability, scale up, and infrastructure development.
In this webinar, titled "Decarbonising hard to abate sectors with a green hydrogen value chain approach", Kajsa Ryttberg Wallgren, Executive Vice President Business Unit at H2 Green Steel, will explain and unpack the success of the H2 Green Steel lighthouse project. This keynote speech will be followed by a panel discussion with experts from across the industry. Together they will discuss learnings and key takeaways, and how this value chain approach can be applied to other industries, such as green logistics for shipping, aviation, and heavy goods mobility.
Don't miss the chance to hear from key experts and contribute to the discussion! Register here.
Date: 30th November 2021
Time: 12:30 – 1:30 pm CET
Agenda
Keynote
Kajsa Ryttberg Wallgren, Executive Vice President Business Unit at H2 Green Steel
Panel Discussion
How to replicate the value chain model for green hydrogen in logistics/shipping?
Moderator: Carina Krastel, Commercial Director at the European Green Hydrogen Acceleration Center

Berit Hinnemann, Director and Head of Decarbonisation Business Development at Maersk
Marjon Castelijns, Manager Business Development, Future Proof Shipping
Rian Wolters, Head of Marketing Communication at Van der Wal B.V. Logistics
Noelle Froehlich, Senior Expert Clean Operations Office, Deutsche Post DHL Group
Introducing our speakers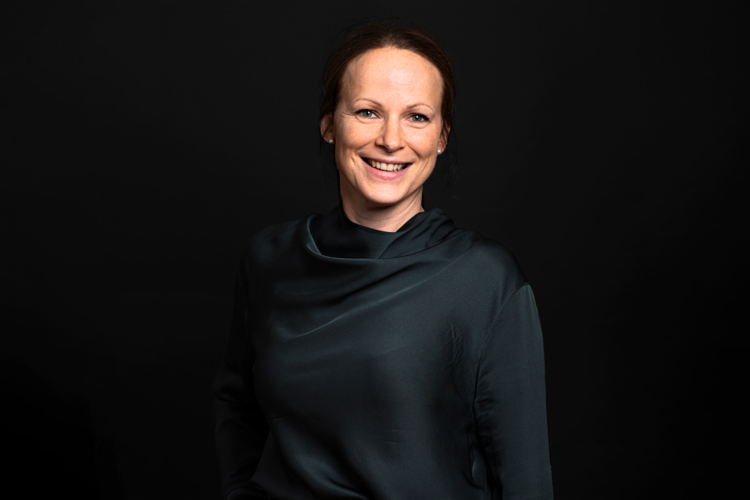 Kajsa Ryttberg Wallgren
Kajsa Ryttberg Wallgren joined H2 Green Steel — a Swedish venture founded in 2020 to build large-scale fossil fuel-free steel production in northern Sweden — on 1 October 2021, tasked with scaling up the company's 800MW electrolyser plant concept globally. She formerly headed up the vacuum conveying division at Piab, part of Investor AB, and before that was Vice-President for Corporate Innovation at Yara and headed Sandvik's fuel cell components unit. Kajsa also sits on the board of Norway's Hylleraas Center for Quantum Molecular Sciences.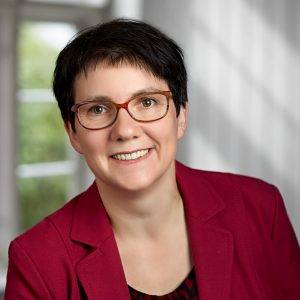 Berit Hinnemann
Berit Hinnemann works as Head of Decarbonisation Business Developmen at A.P. Moller – Maersk heading the development of supply for of carbon neutral marine fuels, and especially green methanol. Prior to joining Maersk in April 2020, Berit worked for 13 years at Haldor Topsoe in roles within R&D, business development, technology scouting and corporate strategy and before that, Berit was a research scientist in materials science at Princeton University. Berit holds a MSc in Physics from the University of Duisburg-Essen and a PhD in Physics from the Technical University of Denmark.
Marjon Castelijns
Marjon Castelijns currently is business development manager at Future Proof Shipping B.V.. This company was founded to accelerate the transition to a zero-emission maritime sector. Marjon combines her position at Future Proof Shipping approaching cargo owners and logistics player to commit to zero-emission shipping projects, with advice to companies that are active in East African countries. After she studied International Business at Maastricht University she worked at KPMG Consulting and Avery Dennison in Operations functions. From 2009 to 2017 she lived in Uganda and worked in Sub-Sahara Africa, after which she returned to the Netherlands with a conscious target to work on making a positive impact on one of the key SDGs. Making a significant impact in the energy transition is the key subject she wants to work on in the next decade.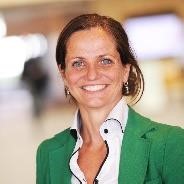 Rian Wolters
Rian Wolters is Head of Communication & Sustainability at Van der Wal, an organisation that aims to make transport as sustainable as possible. To reinforce this mission, Rian runs a program called "Kill Empty Running" where all employees are challenged to decarbonise their lifestyles both at work (focusing primarily on less empty kilometers) and in their private life. During this program, Van der Wal achieved the third Lean & Green star of 2021, having reduced their CO2 emissions by 6%. After finishing her studies in Communications and Linguistics at the University of Groningen, she worked in several management functions at Aegon (an insurance company) and KPN (a telecommunications company).
Noelle Froehlich
Senior Expert Clean Operations Office, Deutsche Post DHL Group
Focus topics: Decarbonization, Science-based Target Setting, Carbon Accounting and Reporting, Industry Standards and Initiatives
2017-Today: Deutsche Post DHL Group
Since 2019: Clean Operations Expert: Sustainability Strategy, Carbon Accounting and Reporting
2018-19: Junior Expert Shared Value: Humanitarian Logistics and Circular Economy
2017-18: Trainee Humanitarian Logistics (incl. 6 months at DHL Supply Chain in Nairobi, Kenya)
2012-16: B.A. International Relations & Management, OTH Regensburg
Incl. Semesters abroad in Peru and South Africa
About EIT InnoEnergy and European Green Hydrogen Acceleration Center (EGHAC)
EIT InnoEnergy, supported by the European Commission, has the goal of accelerating innovation in the European energy transition, particularly in the development of European industrial value chains, with the goal of reducing the cost of energy, limiting greenhouse gas emissions and increasing the availability and security of renewable energy within Europe.
The European Green Hydrogen Acceleration Center (EGHAC) has the goal of accelerating large-scale industrial green hydrogen projects from a value chain perspective, explicitly including "off-takers" (end consumers) in the development process.